St. Martin de Porres Summer Camp is an exciting experience for all children. Each day the children participate in different activities that help grow their minds, creativity, and spirituality. Each week at camp, the children go on a different trip to experience new places and new activities. Last summer the children were taken to @play amusement, Batter up, Bethpage Mini Golf, the Queens Zoo, Eisenhower Park driving range, Adventureland, Wild Play at Jones Beach State Park, bowling, The Cradle of Aviation, and many more! Summer camp will be held for 9 weeks from June 21st – August 20th and is open to all students Pre-K (age 4) through grade 5. Camp hours are from 8:00 am – 5:00 pm. 
Please contact the Main Office at (516) 481-3303 to Register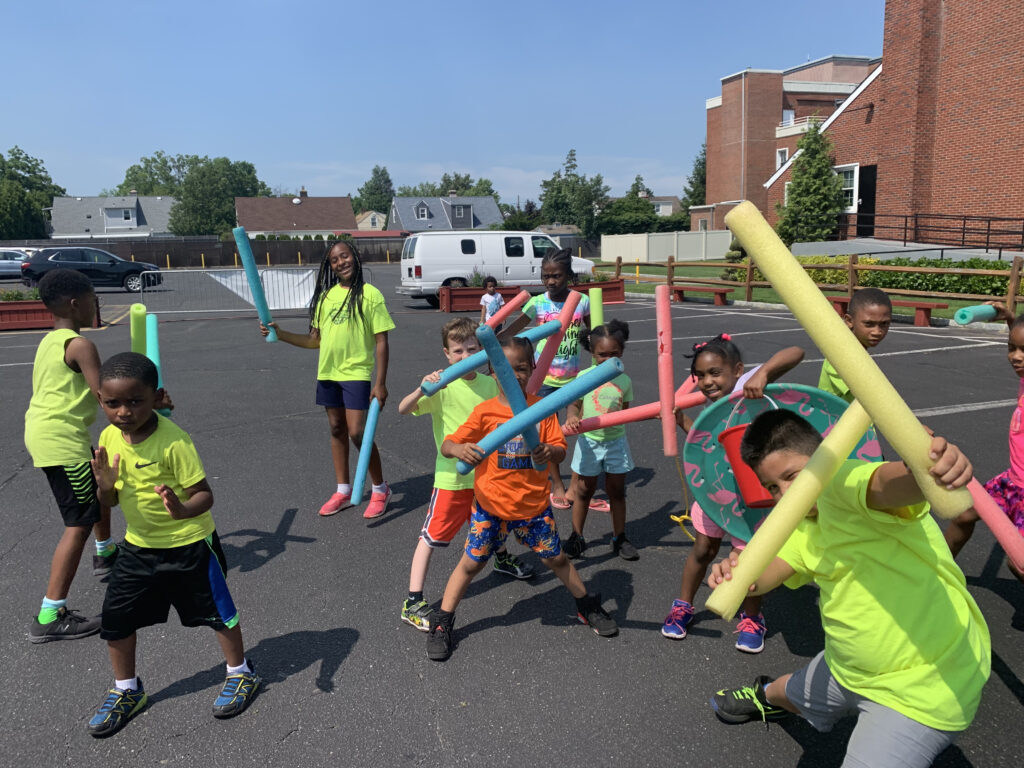 Three days a week the children are taken to Meribah Retreat House, Chaminade's Retreat House in Muttontown, to swim in the swimming pool and enjoy the many different aspects of the incredible property. There is a "theme of the week" each week at camp that the children dress up for on Fridays. Also, the children get to enjoy barbecues, pizza parties and pancake breakfasts spread out amongst the summer schedule. The children create art projects, play board games, play games outside and do water activities each day. We also have different events like magic shows, talent shows, and competitions for prizes for the children to look forward to each week. The children grow at this summer camp through their minds and hearts. Overall, the St. Martin de Porres Summer Camp is a wonderful experience for children of all ages and grade levels.
One week – $360
Two weeks – $570
Three weeks – $820
Four weeks – $1,080
Five weeks – $1,340
Six weeks – $1,600
Seven weeks – $1,850
Eight weeks – $2,110
Nine weeks – $2,400
Please contact the Main Office at
(516) 481-3303 to Register