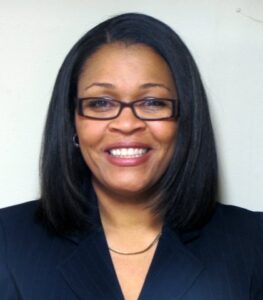 Dear St. Martin de Porres Parents,
The 2020-2021 was marked with many challenges and changes at St. Martin de Porres Marianist School.  Over the course of the last few months, we have been planning and restoring our school for total in school instructions as well as assisting the staff to plan and settle into their roles.  As we roll out the plans for a new school year I would like to take this opportunity to formally introduce you to our new Principal, Mrs. Shawn Lisa Torres.   Many of you know that she accepted the position of Principal last April and brought the school year to a successful completion.  No sooner had the school year ended and she immediately began planning for the new school year.  I would like to formally introduce you to Mrs. Torres so that you may know a little more about her and be aware of the gifts she brings to St. Martin's as our new Principal.
Mrs. Torres has been a part of the Marianist school community for over 10 years. Her two sons were enrolled at Saint Martin's, graduated, and continued their education at Chaminade High School.  Prior to her appointment as principal, she was the lead social worker at Kellenberg Memorial High School.
Her unique educational background includes a master's degree in Educational Leadership, New York State Certified School Building and District Level Administrator, in addition to being a Licensed Clinical Social Worker. She has worked in the field of education for over 15 years. The combination of her clinical and leadership experiences will truly be an asset for our school and especially for our students.
Mrs. Torres will be an exceptional leader for our truly amazing faculty and staff.  We begin our 18th year as St. Martin de Porres Marianist School.  Our enrollment is very strong, our students are a blessing, and you, our parents, are so supportive.  What a winning team!  Thank you for entrusting your child's Catholic education to us.
To Jesus through Mary,
Brother Kenneth M. Hoagland, S.M.
Principal, Kellenberg Memorial High School